Our Brushware Ranges
Charnwood
Charnwood is manufactured in the Borough of Charnwood, located in the heart of Leicestershire. The home of Charles Bentley & Son since 1860.
The CHARNWOOD range delivers unrivalled comfort, strength & elegance, each finished by hand.
We appreciate the garden can be one of the most relaxing areas in your home, so whether you're having a family BBQ, entertaining friends or simply relaxing with a book, the CHARNWOOD range will help to create the perfect, beautifully tranquil space.
To see our Charnwood collection click here.
To see our enitre brushware range click here.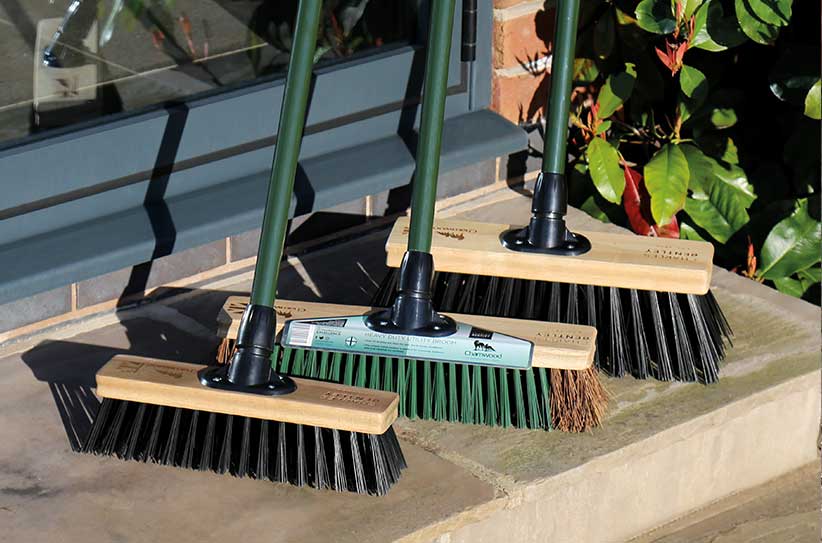 Bulldozer
Our Bulldozer range provides more performance from us, less effort for you.
The iconic Bulldozer range is designed for patios, driveways and commercial sites shifting heavy debris and light dust with ease - our original yard broom is a nationwide favourite, delivering effortless outdoor cleaning every time.
Bulldozer – No job is too big.
To see our Bulldozer collection click here.
To see our enitre brushware range click here.
Re.Think (Coming Soon 2022)
Re.Think is the greener way for you to buy brushware, mops and buckets. Keeping the house and garden tidy, while keeping the environment tidy is essential in today's world.
Re.Think has rethought the sustainability question, and with products made from recycled plastic, can deliver on price and quality.
This means your cleaning needs can be easily met along-side the green issues of the modern world.
Lifestyle (Coming Soon 2022)
Our Lifestyle brushware range is perfect for the modern home.
Manufactured in the UK from the highest quality materials, the contemporary Lifestyle brushware range gives budding gardeners the reassurance needed to inspire confidence in transforming gardens up and down the country.
Look no further for the range you need to get your gardening tasks completed quickly, efficiently, and elegantly.
Browse our best selling brushware