---
Name:
Charles Bentley
Position:
Managing Director
Joined Charles Bentley:
Lifetime employee!
Charles is the Managing Director of this sixth-generation family business, founded in 1860. Charles is an entrepreneurial and engaging leader who has driven the transformation from what was originally a cottage industry through large scale mechanisation up to the present digital age.
During Charles' formative years his parents ran the business from the family home, and this allowed Charles to learn every facet of trading first hand. Even the accounts and weekly payroll were prepared in-house, often completed on the dining room table!
After leaving school at the age of 16, Charles went to the local college but remained hands on in the business. As the organisation grew so did his involvement, overseeing many elements of progression from the early computerisation of the accounts system to purchasing new premises....
Charles is very proud of the Bentley history and heritage but recognises the need to continue to evolve the business and product offering to meet the needs of the consumer. This has seen the business transform into the leading brand and manufacturer of garden and retail products it is today.
Charles is as ambitious as ever and is enjoying working with the diverse and talented team that work for him.
Outside of the business, Charles is involved with multiple charities, enjoying sharing a wealth of skill, time, and a lifetime of knowledge to raise money and awareness for charitable causes.
Quote: Inspiration comes from wanting to always to do better.
Interesting Fact: Charles is a keen, experienced skier.
Name:
Sadie Pollard
Position:
Finance Director
Joined Charles Bentley:
2016
Sadie started her career in audit with KPMG and has since honed her skills in the SME market, working for a mix of owner managed and private equity backed organisations predominantly in the distribution, wholesale and retail sectors.
Sadie brings a wealth of financial, managerial, governance, HR, and cash management skills with her. Developed over 25 years in finance roles, she has a proven ability to conceptualise and translate corporate strategy into workable and understandable financial objectives.
With a strong people focus and an emphasis on team coaching, mentoring and development, Sadie is a collaborative team leader with a facilitative management style and has a reputation for developing diverse teams....
Adding value at executive team level through strong finance strategy and experience underpinned by an operational hands-on approach she champions strong systems and robust processes to support business development and always demonstrates an endearing sense of humour!
Quote: A sale is not a sale until the cash is in the bank.
Interesting Fact: Sadie's most memorable business trip ever, included a ride on the world's fastest roller coaster.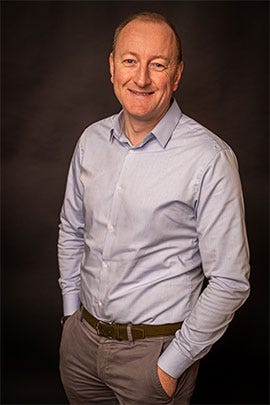 Name:
Steve Law
Position:
Sales Director
Joined Charles Bentley:
2019
Steve joined us with a background of working in Global blue-chip organisations as well as a Global family-owned business, his experience and learnings have supported the Charles Bentley & Son business on its journey to becoming a market leading supplier of branded products to the country's most respected retail and trade partners.
Having also spent several years working in the retail environment at a store and regional level with retailers such as Halfords and Morrisons, Steve's understanding of how to drive increased conversation rates with higher spend levels and enhanced shopper engagement has influenced the consumer centric go-to-market strategy we have implemented over the past 3 years....
Having spent time working within many countries around Europe; Sweden, Norway, Finland, Germany, Poland, France, and Holland to name a few, he is charged with overseeing our Global Sales operation for both in-store sales and for our drop ship service. Steve and his experienced team are always on hand to support our longstanding trading partners as well as developing new relationships.
Always leading from the front, he takes pride in supporting his team, aiding their development, and celebrating their invaluable contribution towards delivering our vision.
Quote: No matter how good you think you are, if you're playing on your own, you'll always lose to a team.
Interesting Fact: Steve used to be a keen archer and once shot in the Yorkshire Championships.
Name:
Claire Perry
Position:
Human Resource Manager
Joined Charles Bentley:
2019
With over 24 years in recruitment and HR, Claire has been the HR Manager at Charles Bentley & Son Ltd for 4 years. This role oversees the entire employee lifecycle from recruitment, induction, employee welfare, training, and development as well as employee relations.
After university Claire spent two years working and living abroad, mainly in South-East Asia, Australia, and New Zealand. She then moved to London where she worked in recruitment for 2 years. In 2000 she moved to Leicester to study at De Montfort University to complete her CIPD qualifications, whilst working in her first generalist HR role in a food factory in Nottingham. Since qualifying she has worked in a variety of sectors including retail, distribution, local government, and manufacturing....
Whilst at Charles Bentley, some of Claire's many achievements include, implementing a suite of policies, procedures and systems. Continual improvement and training courses have also been implemented into the business, which includes equality and diversity for all employees and various management development courses for Supervisors and Managers, plus the Charles Bentley Management Academy.
Claire has also recently developed and implemented Charles Bentley Stars – our internal reward and recognition programme, which allows employees to nominate each other for outstanding achievements or just say a simple thank you.
Quote: It is better to have one person working with you than three people working for you. (Dwight D. Eisenhower)
Interesting Fact: Claire once hitch hiked across the North Island of New Zealand on Christmas Day to get to a new job starting on Boxing Day!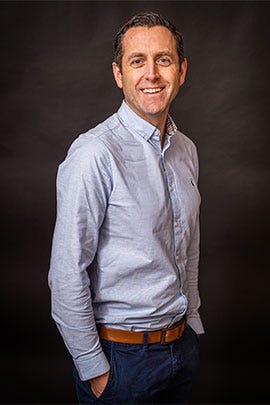 Name:
James Bentley
Position:
Director
Joined Charles Bentley:
2007
Joining the family business in 2007, James has worked across a variety of roles and became a director in 2015. James currently oversees the company's operations, IT, and quality departments.
On joining the business, James relocated the head office in Loughborough, allowing for future expansion and growth. James has since overseen several significant projects including the online distribution centre and the Charles Bentley Express order system.
James has been a key stakeholder in crucial IT projects and reforms during his time in the business. Establishing partnerships with strategic providers to ensure the business systems remain at the forefront of technology....
In his spare time, James volunteers for a number of charitable organisations, most notably the Star Trust. Having joined in 2015, James has assisted the trust in raising over £650,000 for small regional charities in the East Midlands.
Quote: Nothing is impossible, with passion, discipline, and determination.
Interesting Fact: James is a keen basketball player, having played for the same local league team for over 20 years.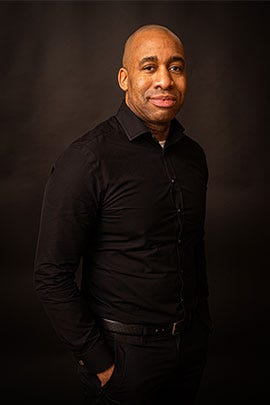 Name:
Kelechi Okereke
Position:
Marketing Director
Joined Charles Bentley:
2019
With over 21 years marketing experience, Kelechi leads Charles Bentley's strategic global marketing, across the company's brush and homeware products, as well as a portfolio of retail brands inc. Charnwood, OTTIMO, Bulldozer, Lifestyle, SNUG and Re.Think.
In a previous life, Kelechi was the strategic Marketing Agency lead for global brands such as Coca-Cola, zavvi Entertainment Group, Nestlé, InBev UK, and PepsiCo to name a few.
Overseeing the marketing & brand transformation of BuyDirect4U to Charles Bentley, Kelechi, and his team worked closely with the Board to launch new brushware & NPD brands into prominent, high-street retailers, driving category growth through marketing innovation and solidifying external partnerships....
As an inspirational leader, with a passion for understanding the needs of the shopper, his drive is to deliver value to their everyday lives with a compelling vision and clear strategic plan.
One of his core beliefs is that anything is possible with an inspired, talented, and engaged team.
Quote: If you can't explain it simply, you don't understand it well enough (Albert Einstein).
Interesting Fact: Kelechi is a 27 Tough Mudder event veteran & plans to get to 30+ this year.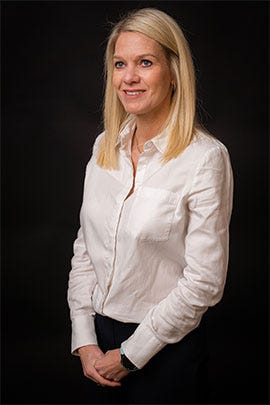 Name:
Naomi Bentley
Position:
Director
Joined Charles Bentley:
2001
Naomi has been working in the family business for over 20 years and is responsible for managing the purchasing process. She oversees the procurement of raw materials, components and finished goods needed to manufacture or deliver a product to our customers.
Naomi is involved in developing long-term sourcing strategies that help the company reduce costs and improve quality overtime. This includes identifying new suppliers, establishing relationships with these suppliers, and negotiating terms and conditions. Naomi also plans, develops, and implements the purchasing policies and procedures and as she manages the company's purchasing budget, her role directly impacts the businesses bottom line....
Naomi attends trade shows around Europe and the Far East and enjoys building those relationships with new and long-standing suppliers, and it's also a great opportunity to explore new product development and trends.
Quote: You can do anything you set your mind to do.
Interesting Fact: Naomi enjoys running in her spare time and is a member of a local running club.
Name:
Andrew Steel
Position:
eCommerce Director
Joined Charles Bentley:
2005
Andrew joined the business in 2005 and was originally tasked with promoting the business to trade customers as well as exploring ecommerce selling opportunities.
The early 2000's saw the explosion of the internet and Andrew proudly sold the company's first product on eBay towards the end of 2005, the company's first DTC sale. Seeking the opportunity, Andrew set up BuyDirect4U as the online trading name for the business in 2005 and forged a successful eBay business, soon selling on Amazon and other marketplaces, including internationally, before expanding to other direct to consumer websites such as Tesco, Homebase, Wilko & Next....
Andrew's role as eCommerce Director encompasses both product sourcing and development as well as marketplace sales management & supporting the sale team's online accounts, working closely across the wider marketing, finance & logistics teams
To maintain the growth of the eCommerce business, Andrew has been instrumental in building an experienced & knowledgeable Buying team. A team that continues to successfully bring exciting new products to homes across the UK and into the stores of our Retail Partners.
Quote: If at first you don't succeed try and try again.
Interesting Fact: Andrew is a cycling fanatic, recently getting hooked on Zwift online racing.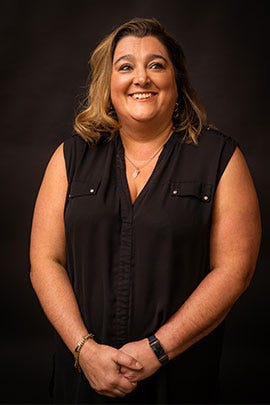 Name:
Natalie Wheat
Position:
Customer Relations & Process Manager
Joined Charles Bentley:
2020
Natalie has 25 years' experience in customer services across multiple industries. Since joining the Charles Bentley team, she has been responsible for analysing and understanding current processes within the company, identifying areas for improvement, and implementing changes to make the internal and external processes more efficient.
This can involve everything from streamlining internal communication to implementing new technology and automating key tasks.
She started her career working in the hospitality industry, working for 15 years, rising through the ranks into management. She found her niche as an area training coordinator, developing a passion for training and development; this allowed her to focus on coaching, recruitment, and leadership roles....
Prior to working at Charles Bentley, Natalie oversaw the creation and implementation of an in-house global customer services team within a leading photo retail business in the leisure industry. Servicing the UK and Europe as well as wider global regions such as Dubai and Hong Kong and working alongside household brands such as Warner Brothers and Merlin.
Alongside the business's process management, Natalie also looks after the customer journey, utilising her experienced customer service team to deliver customer excellence. This involves ensuring the customer service team have the right tools, by optimising training, making data driven decisions, offering omni-channel support, and ultimately being the custodian of our shoppers.
Quote: Life is better in flipflops, I am a self-confessed shoe addict & I own over 250 pieces of footwear!
Interesting Fact: Natalie is a lifelong devotee of Boardmasters festival and makes a concerted effort to go every year!


Name:
Barry Woodward
Position:
Head of Operations
Joined Charles Bentley:
2019
P1
P2 ...
P3
P4
Quote: ?
Interesting Fact: ?